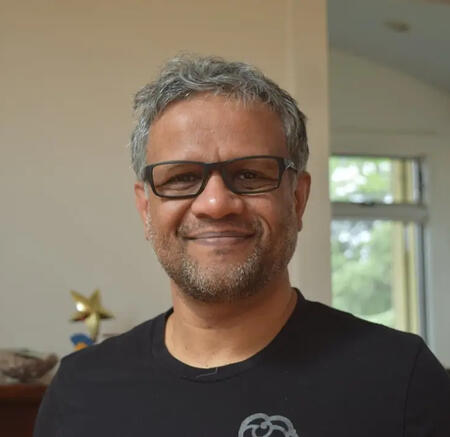 My name is Jiten Vaidya.
My email is jitendra (note the extra 'dra') dot vaidya at gmail dot com. The best way to pronounce my name is, letter 'G', followed by the number '10'.
I have broad experience as a technologist and executive at startups (co-founder/CEO at PlanetScale), large companies (Google, YouTube, Dropbox) and government (USDS). I grew up in India, attended the Indian Institute of Technology, Bombay, and have lived and worked in Silicon Valley for the last thirty years.
I co-founded PlanetScale in late 2017 to build a cloud database based on the open source project, Vitess. By the time I stepped down as the CEO in late 2021, we had raised a total of 55MM of funding (SignalFire, a16z, and Insight) and had grown to just under eighty employees. PlanetScale has since raised series C funding and is doing very well. I continue to serve on the board at PlanetScale.
In 2022, I took a sabbatical from work and spent the year working on my health, reconnecting with friends and family around the world, and reflecting on how I want to approach what I do next. I have always loved working with smart and motivated people and being engaged with technology. I am now seeking to work with early stage startups either formally or informally as an advisor and or investor.
Everyone knows that being a CEO is stressful, but few realize how lonely and isolating it can be. I want to be available to CEOs as a sounding board and a listener who understands what they do and what their life feels like. I want to help CEOs manage themselves.
When I was 21, I lost my fingers to frostbite while climbing in the Himalayas. This experience continues to shape who I am as a person and a leader and has strengthened my empathy for others facing personal adversity and trauma. A friend, ex-colleague, and CEO of a venture-backed company, described me as a "stabilizing and motivating force independent of domains". I am seeking to find opportunities to help leaders and companies that are shaping our future.
In my free time I love to hike, cook for friends and family (partner, 2 kids and a cat), and read widely and voraciously.